Research and innovation support
Preparation and definition of technological roadmaps and application domains to develop strategic research programs, to support the Region in the definition/revision/implementation process of the Smart Specialization Strategy.
Monitoring the evolution of the thematic area of CGreen Cluster at national and international level
Analysis and technology transfer activities with scouting of market trends, with feedback to the territorial system.
Organization of working groups on shared themes and project ideas
Animation activities of the regional innovation and research system, with particular reference to the dissemination and networking of the results of regional actions in support of research and innovation.
Support to regional programming – S3, Funds (POR-FESR, POR-FES), Measures and Calls for Proposals
Development of the Strategic Research and Innovation Priorities of the Innovation Cluster (Technological domain and development lines)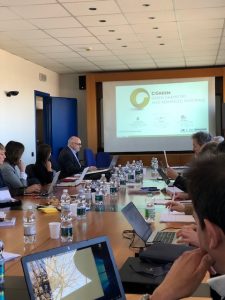 Ex-post evaluation and valorization of the results – in terms of outcome and impact – of projects towards the different actors involved: financing bodies, partners, financiers, buyers.
Support partnerships on a regional, national and European scale for R&D and innovation projects, stimulating and collecting expressions of interest of local companies
Support the strategic orientation of research and development projects
Support members in accessing to private funding for the implementation of R&D projects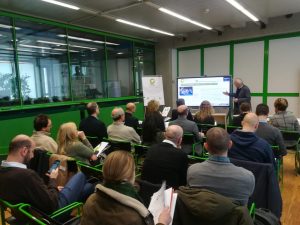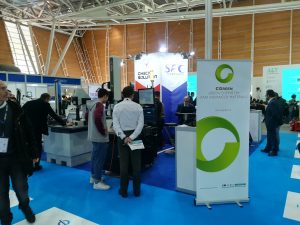 Access to networking and business opportunities among members.
Increasing cooperation between Cluster members through targeted actions
Promotion of Cluster members' activities and dissemination of the project results
Organization of workshops, conferences and seminars for the dissemination of the state of the art, trends and innovative solutions to the different target groups through information and training events
On-demand activities by European clusters or international research promotion networks for the establishment of transnational partnerships of potential interest to members
Training and skills development
Upgrading of unemployed people, working with agencies and centers, promoting training courses dedicated to green chemistry and plastics.
Participation in specialized high school and post-diploma training activities in the region, collaborating to disseminate the sustainability of chemical products and chemical culture in general;
Participation in the social life of the ITS Biotechnology and Life Sciences Foundation in Ivrea (TO) for the implementation of ITS courses in contexts related to green chemistry and advanced materials:
Participation in the Steering Committee of the ITS Foundation;
Participation in the training program of an ITS pathway;
Participation in meetings with Piedmont organizations (schools, universities, training agencies, companies) in order to present ITS paths related to chemistry (until now, there is no dedicated line)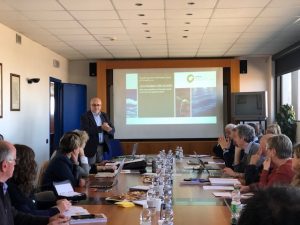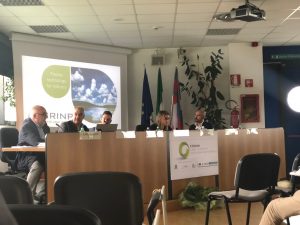 Support companies to search the right partner:
connect stakeholders in the value chain
connect companies through our network of companies and contacts with other clusters
support the search for strategic partners in regionally and nationally funded projects
Through the cooperation with Enterprise Europe Network (EEN), we connect companies with possible European partners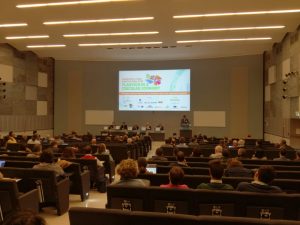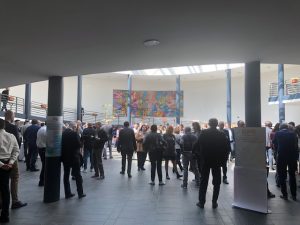 Participation in AIM – Italian Association of Science and Technology of Macromolecules
Participation in ECP4 Platform (European Plastics and Composites Converters)
Participation in ECRN (European Chemical Regions Network)
Participation in SusChem (Italy and Europe)
Acting as a Piedmont Region reference at the SPRING National Cluster for Green Chemistry
Participation in events, meetings and working roundtables within the framework of transnational projects of interest
ESCA accreditation
Collaborate with regional bodies in charge of internationalization, in particular with CEIP and Enterprise Europe Network (EEN).
Participation in international events