GreenFactory4Compo
| | | | |
| --- | --- | --- | --- |
| | ACCORDO DI PROGRAMMA MIUR – REGIONE PIEMONTE | |  Programma Operativo Regionale "Competitività regionale e occupazione" F.E.S.R. 2014/2020 |
Bando: PIATTAFORMA TECNOLOGICA "FABBRICA INTELLIGENTE"
GreenFactory4Compo
Innovative manufacturing solutions for increasing the use of ecosustainable high-performance polymer composites
Project Leading: CRF – Centro Ricerche Fiat
Project Partners: 2Gamma - Adler – Bylogix – Comau – CSP – ECNP – Eltek Group – Enginsoft – Gallicchio Stampi – Grinp – Magnetti Marelli – Moden – Novasis – Prima Elettro – Proplast – Sacel – Simpro – Sofin – Sparco –TechSystem –Verplast –Università di Torino – Politecnico di Torino
Materialix

Clusters Management Excellence & Meta-Cluster for Green Materials and Clean Technologies
Partners:

ICTPlast
 
Development of a Training Program on Advanced ICT Tools for enhancing Manufacturing Process Planning competences in Plastic Industries SMEs
Partners:

PlastiCircle

The Project Plastic Circle is focused on the implementation of improvements in the plastic container waste stream from a circular economy perspective.
Financed as part of "H2020-EU.3.5.4. - Enabling the transition towards a green economy and society through eco-innovation"
From 01/06/2017 to 31/05/2021
Total amount: EUR 8.674.540,89 - UE fee: EUR 7.774.016,75
Organized by: INSTITUTO TECNOLOGICO DEL EMBALAJE, TRANSPORTE Y LOGISTICA – ITENE – Spagna
Partners: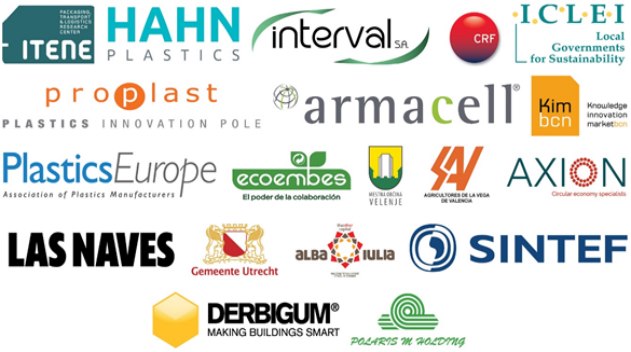 | | |
| --- | --- |
| | Questo progetto ha ricevuto finanziamenti dal programma quadro dell'Unione europea per la ricerca e l'innovazione Horizon2020 (convenzione di sovvenzione num. 730292). |