Cluster and collaborations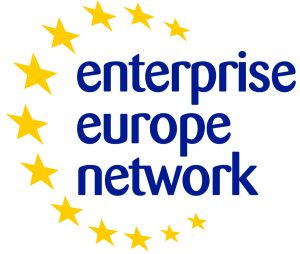 Green Chemistry and Advanced Materials Cluster and Enterprise Europe Network signed a cooperation agreement to offer a privileged access and services to cluster members.
Enterprise Europe Network helps small and medium-sized enterprises (SMEs) make the most of business opportunities in the EU and beyond. Many services are offered free of charge by 600 member organizations, including chambers of commerce and industry, technology centers, universities and development agencies.
Which services for the cluster members?
International partner search: if you are looking for a technological, research or commercial partnership, have a look at the Enterprise Europe Network database, and you will find a selection of opportunities tailored for the sector of Green Chemistry and Advanced Materials
Customized search: you can create your customized search through specific keywords (biomaterials, plastics, packaging…), using the Enterprise Europe Network search tool
Use the office of Enterprise Europe Network – Unioncamere Piemonte to spread a specific partner offer/search: send an e-mail to alps-europa@pie.camcom.it
Read the newsletter "European opportunities: Green Chemistry and Advanced Materials": a selection of the most recent opportunities, events, projects in our sector.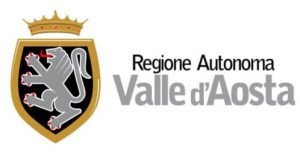 Autonomous region of Valle d'Aosta
The Autonomus Region of Valle d'Aosta and Cluster CGREEN signed a cooperation agreement in order to encourage companies and research centers of Valle d'Aosta to participate to R&D projects, exchange knowledge and innovation technologies with CGreen members and to offer scientific and technical services.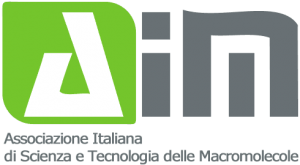 AIM - Italian Association of Science and Technology of Macromolecules
Proplast's researchers are partners and participate to AIM initiatives.  The Italian Association of Science and Technology of Macromolecules (AIM) is a non-profit organization that was founded in 1975 and was officially incorporated in 1983 with the aim of promoting the research and studies about the macromolecules science in their various aspects from the scientific point of view to technical applications. For this reason, AIM organizes and promotes conferences, schools, workshops and seminars on various aspects that characterize the polymer industry also taking care of the publication of educational material such as the Periodic AIM Magazine, and various texts concerning the synthesis and characterization of polymers.

ECP4 - European Plastics and Composites Converters
ECP4, The European Composites, Plastics and Polymer Processing Platform is an industry-driven collaboration that unites members from 13 countries amongst the top-level European research institutions, regional plastic clusters, and EU-level industrial organisations of plastics and composites converters.
ECP4 brings innovation partners together to identify opportunities for collaborative Research and Development efforts, which yield industrial innovation. Proplast is a member of ECP4.
Through ECP4 Platform, CGreen receives to preview the European calls of the plastics and composites sector.

ECRN - European Chemical Regions Network
The ECNR has come a long way in Piedmont. In 2003, the Piedmont Region was one of the funding partners of the network of chemical regions in Europe. From 2006, when European founding has finished, the Province of Novara has taken the place of the Piedmont Region until some years ago. Currently, Consorzio IBIS has relationships with ECNR representing CGreen Cluster.

Piattaforma SusChem (Italy and Europe)
SusChem is the European Technology Platform for Sustainable Chemistry. A forum that brings together industry, academia, policy makers and the wider society. SusChem's vision is for a competitive and innovative Europe where sustainable chemistry and biotechnology together provide solutions for future generations.    SusChem's mission is to initiate and inspire European chemical and biochemical innovation to respond effectively to societal's challenges by providing sustainable solutions.
CGREEN, as Regional Cluster of Green Chemistry and Advanced Material, maintains relations with the SusChem Italian and European platforms in order to promote the strategic priorities within piedmont companies (especially SMEs and Start-ups). 

SPRING - Italian Cluster of Green Chemistry
SPRING's goal is to foster the development of bioindustries in Italy through a holistic approach to innovation, meant to revive the Italian chemical sector under the name of environmental, social and economic sustainability. We stimulate research and investments in new technologies in the bioeconomy sector, while constantly engaging in a fruitful dialogue with the stakeholders in the local areas.
Consorzio IBIS participates to the SPRING Cluster activities and undertakes to defining correct policies for Italian chemical sector.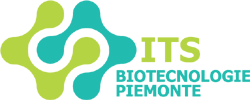 ITS Biotechnology Piedmont Region
The Foundation Technical Institute for Biotechnology and New Life Sciences is a non-academic tertiary education school, which, in line with the guidelines of Piedmont's socio-economic development and production systems, trains young highly specialised technicians in the fields of chemistry, bio-economics, biotechnology and biomedical technologies.
The IBIS Consortium is an active member of the Foundation.